Anyone who is interested in a converted Mercedes Sprinter and places increased value on occasional off-road trips will have stumbled upon "Bruce Banner" online. This refers to Kate and Levi's dull green monster (aka the Mercedes Sprinter off-road camper), which you can find on Instagram under "werollwithit" and on their homepage www.werollwithit.com.
And because we also had a few questions on our minds, we asked Kate and Levi a few questions and can now tell you a lot about the two of them and their Bruce Banner.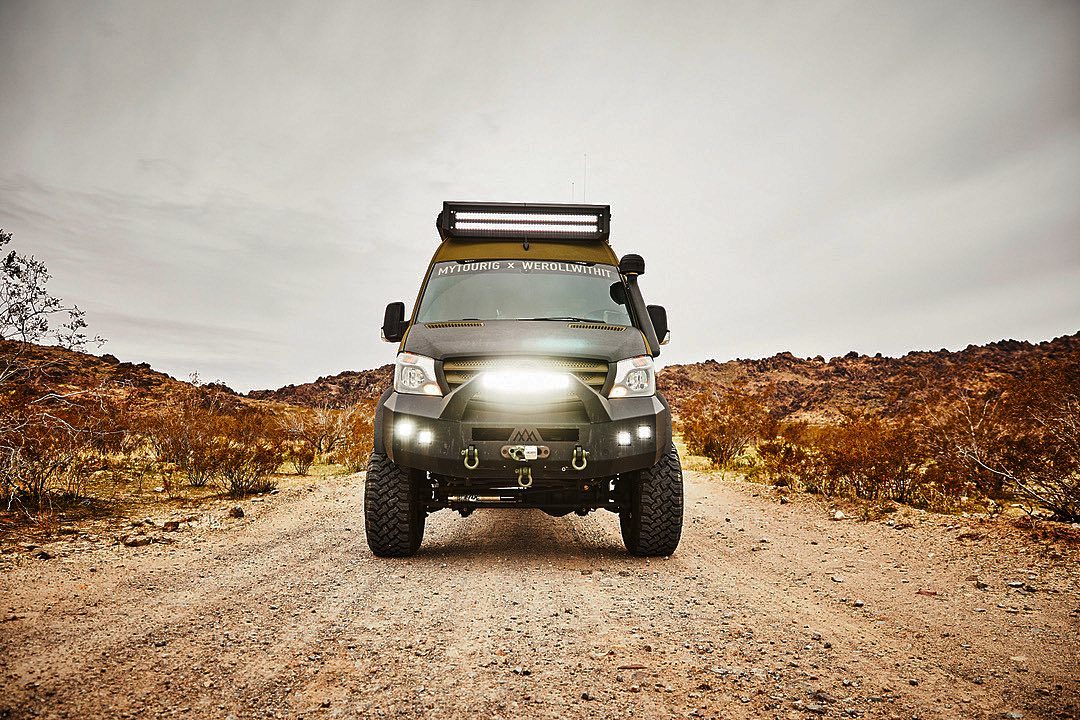 Kate is a native of Australia and came to New York a few years ago to work as a fashion photographer. There she met Levi. Levi comes from Alaska and ran his own Jiu Jitsu school in New York. Since both of them had always been bitten by the travel and adventure bug, they decided to move their entire lives into a converted van and become full-time travelers. The two have now been on the road for more than two years and have traveled to almost every state in the USA. The couple earns their living through travel reports, social media and marketing work for outdoor companies and photography.
The center of their nomadic life is a 2016 Mercedes Sprinter, which was later converted into a 4×4 model. It was expanded and converted by the US company TouRig (https://mytourig.com/). Kate and Levi are particularly proud of their Bruce Banner because it is a perfect mix of van and expedition model. Since both of them don't like being on campsites, they attached great importance to a self-sufficient model. This is also reflected in the key data:
150 liters of fresh water
100 liter extra diesel tank
375 watt solar system
Lithium batteries with 600 Ah
1,000 watt inverter/charger
IsoTherm 85L refrigerator and 65L freezer
Diesel hob
Front backwoods bumper with winch and Pathfinder lighting
Rear bumper with tire rack and storage
Backwoods roof rack with Pathfinder lighting
Kate in particular attached particular importance to a fully-fledged shower and a great sound system. Bruce Banner can also boast both.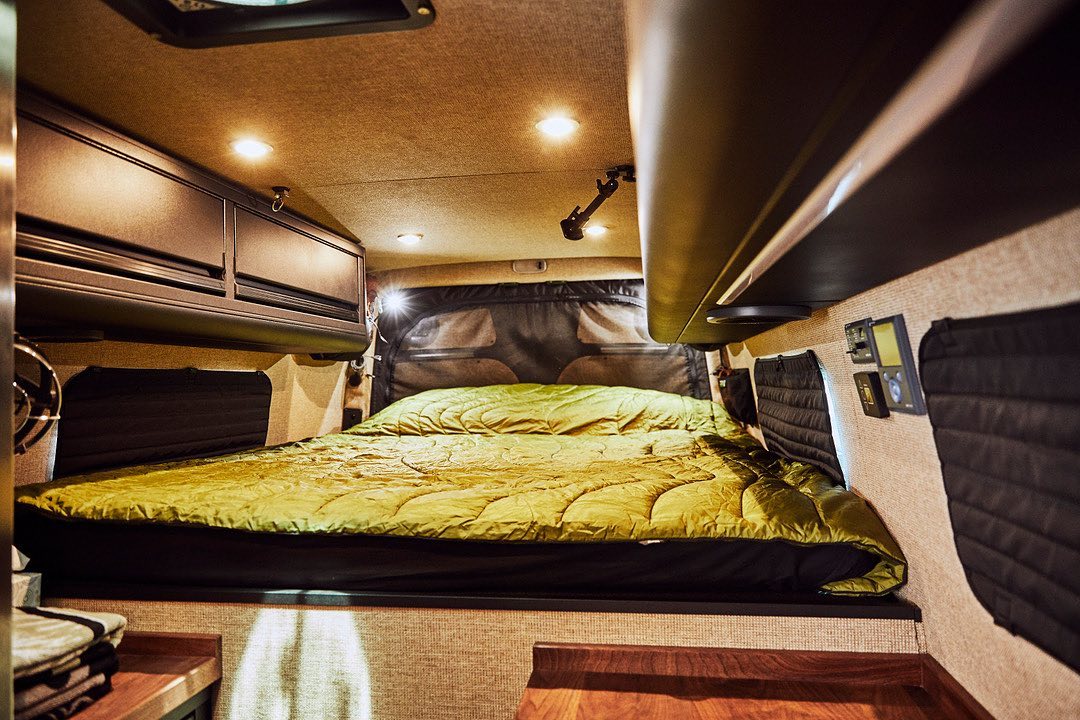 Auf die Frage, wohin es denn in Zukunft noch gehen soll, hat uns Kate zum einen auf ihre Seite www.sweatequitycreative.com/travel verwiesen und zudem viel auch der Wunsch, mal wieder in ihre alte Heimat Australien zu reisen – und da wird Bruce garantiert mitkommen.
Video
Gallery